Past Drop Events in Warframe would be on the hour, every hour of streaming watched. Teshin emails. Stuff, stuff, stuff! I still have so many Fireworks and Grand Finales from an earlier event. 
This current November 2018 event I haven't gotten more than 8 things. 4 on Friday, 1 on Saturday, 3 on Sunday.
Not one of them is a duplicate from this event. So, is the "machine" bringing up the chance item and matching it to me and then Teshin says "You have already received this, so you get nothing for this hour" again and again, and again. Hours and hours and hours of watching, streaming Night and Day.
Friday I watched some, turned it off. Got 4 things, whatever.
Saturday I turned on Twitch in the morning and only shut it down to turn it back on when trying a re-link of accounts.
This picture is from my Inbox, and is still how it is all these hours later.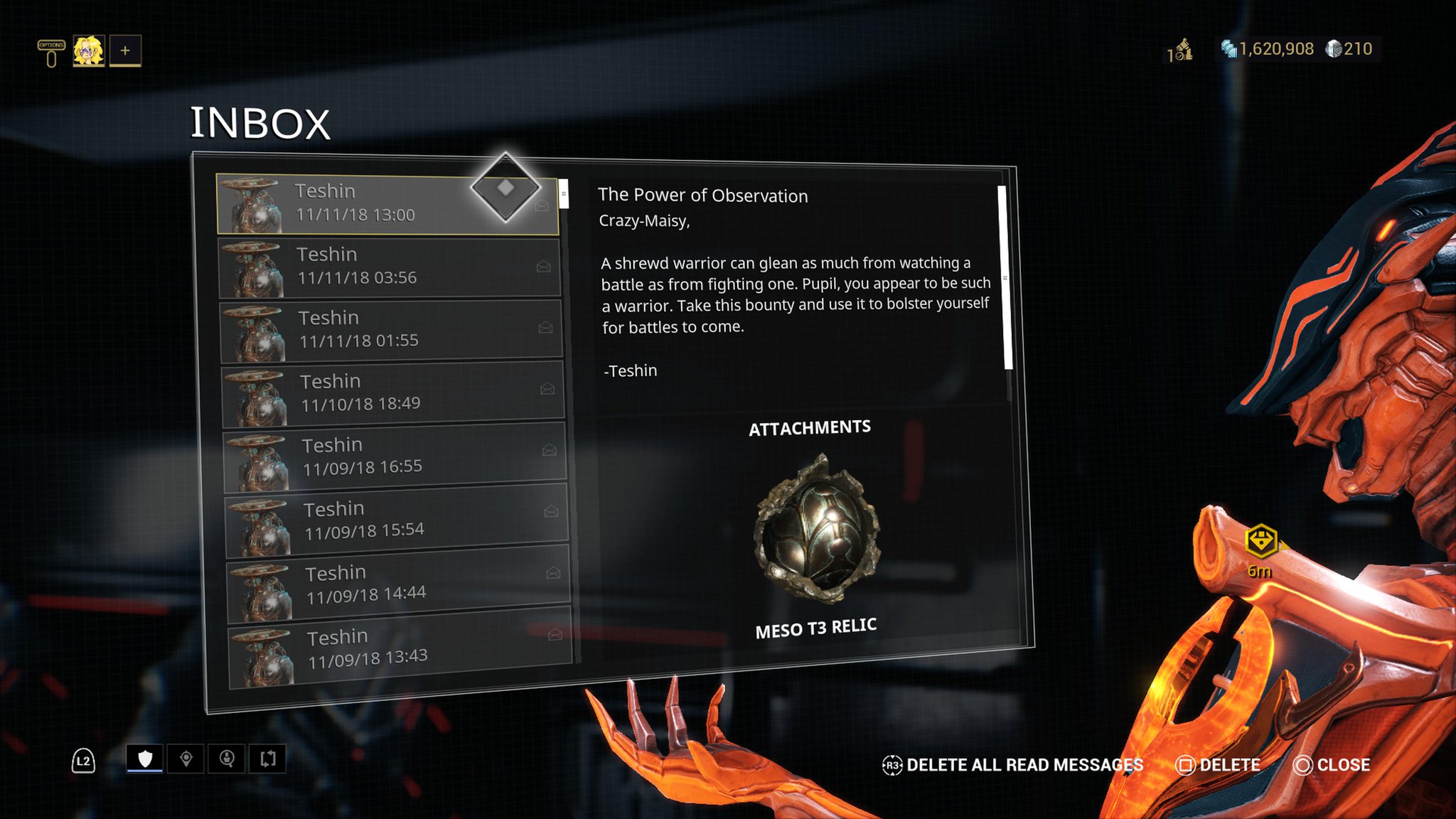 11/09
13:43 – Display – Glyph 
14:44 – Grand Finale
15:54 – 7500 Credit Cache
16:55 – AXI C3 Relic
11/10
18:49 – Ambulas Noggle Statue
11/11
01:55 – LITH C3 Relic
03:56 – Nitain Extract
13:00 – MESO T3 Relic
But then … drum roll …
11/12
I just got a Cetus Wisp at 04:56! While I was investigating and writing all of the above. (Still just wanting the Khora warframe.)
As it goes I still haven't gotten a duplicate, though others indicate they have, in twitch stream chats, I'm not sure though since I haven't gotten anything of the same exact exactness. 
It's 5:40am now, so I'll wait for 05:56 or so to see if something else comes in before finishing up this post.
So nope, nothing again. That's that. Theory is theory, and not proven until proof exists.