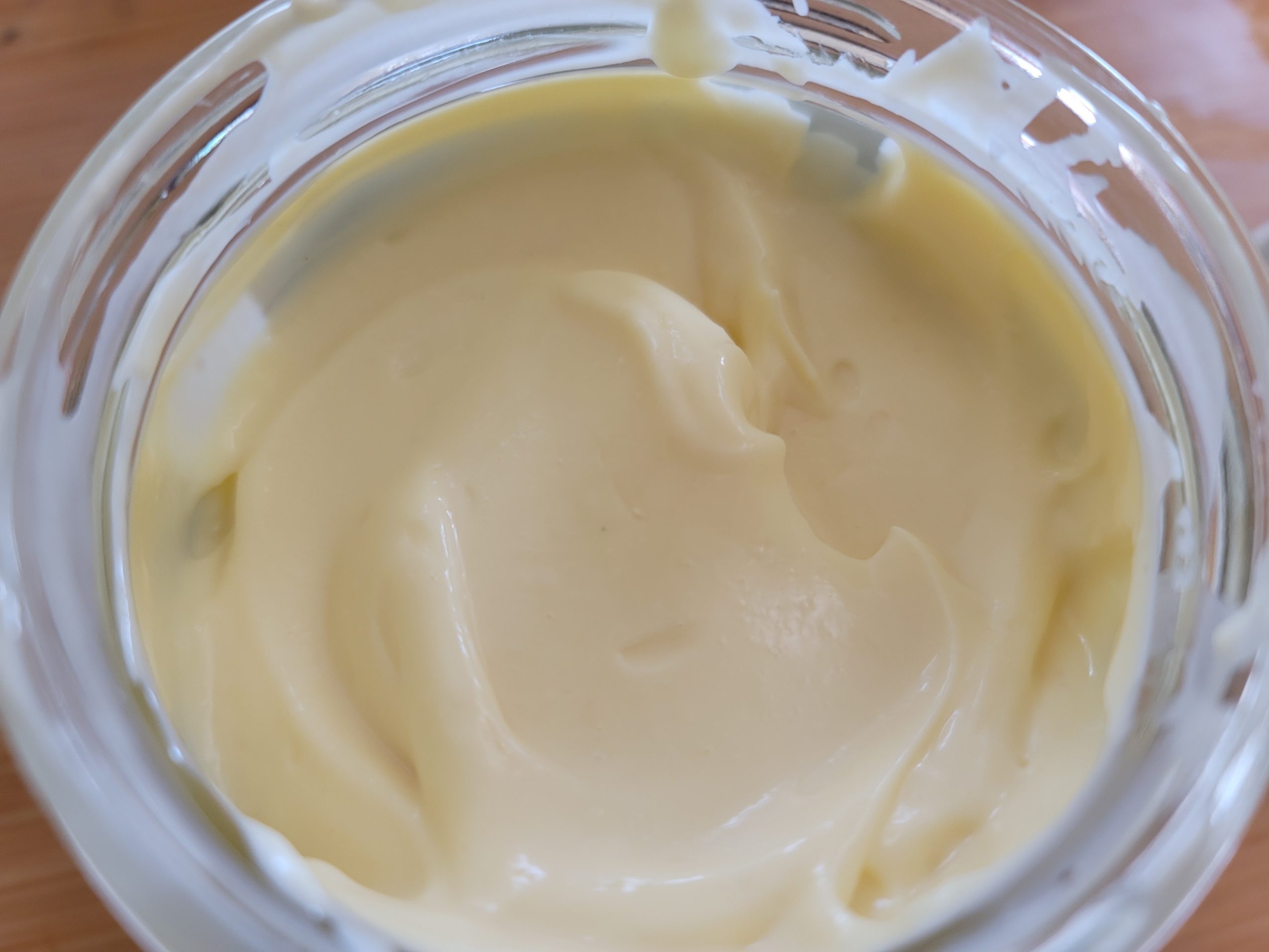 1 Egg
1/4 tsp. sea salt
1 tsp. Dijon mustard
2 tsp. apple cider vinegar
1 cup of Light Olive Oil, (or Avocado Oil or combination of both)
Using a food processor add room temperature egg. Process just to break up. Add all the other ingredients except for the oil. Process to mix well, then leave the food processor ON as you slowly add the oil, the insert with a tiny drip oil works perfectly well for this process.
When oil is added, the mayo should be done.